Every semester, we plan a social or two to celebrate our achievements and work in the lab. This time is an opportunity for us to strengthen our friendship with one another and we find that it creates a strongly supportive and inclusive environment to work in.
1st Spring Semester Social (February 2023)
For our first social of the spring semester, our clinical supervisor Dana planned a wonderful night at her house! Full of karaoke, dancing, and amazing food, our growing lab family had an amazing time getting to know each other outside of our work. Every person was encouraged to bring guests of their own, which only added to the fun we had. Thank you Dana for planning such an enjoyable evening!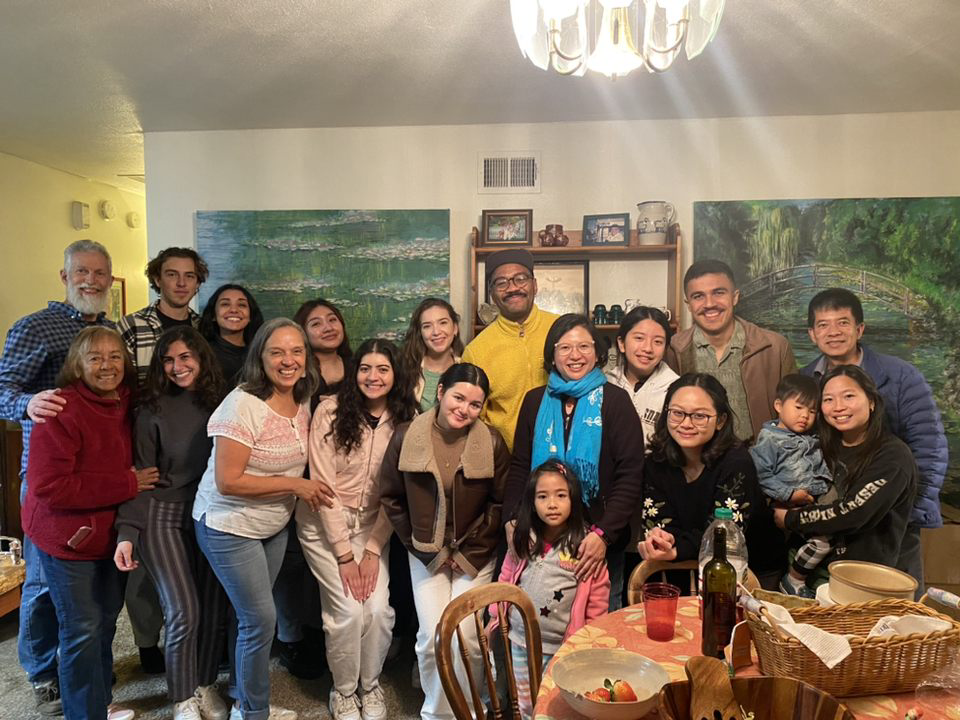 End-of-semester social (December 2022)
What holiday season would be complete without a lab social at the end of the semester? Thanks to our planning committee, we had an amazing holiday celebration full of fun, reflection, and camaraderie. We even had the opportunity to celebrate Dr. Pham receiving her ASHA Fellow award. We finished the social with a game of Pictionary that may have gotten a bit too competitive….happy holidays from the BDC Lab!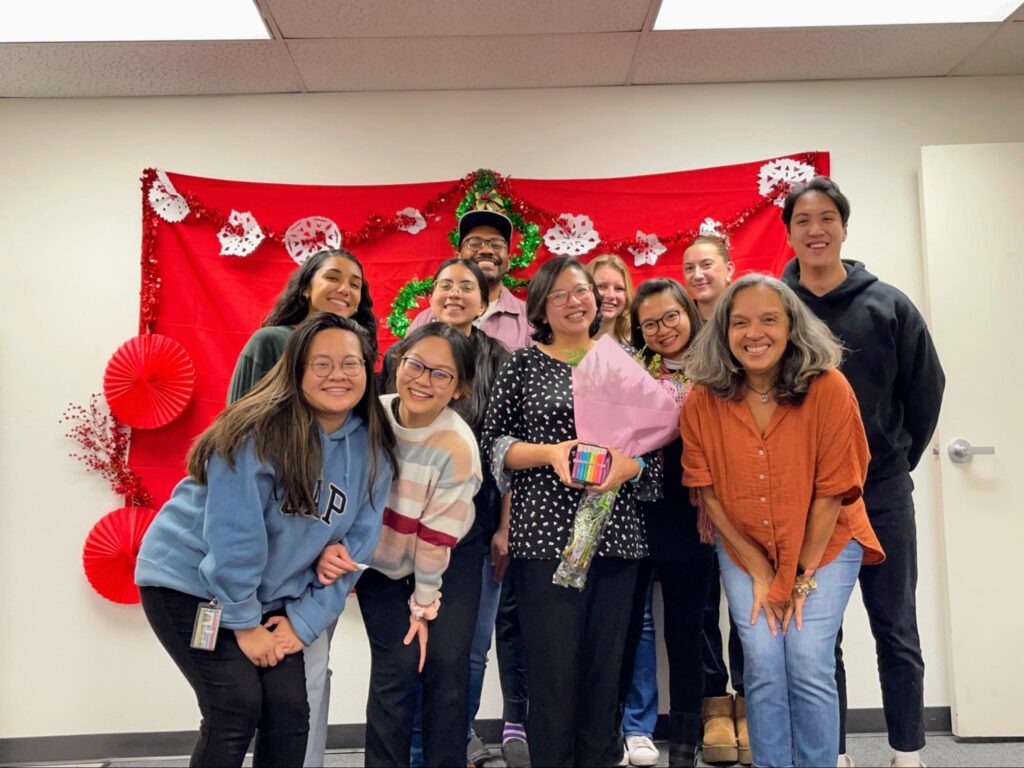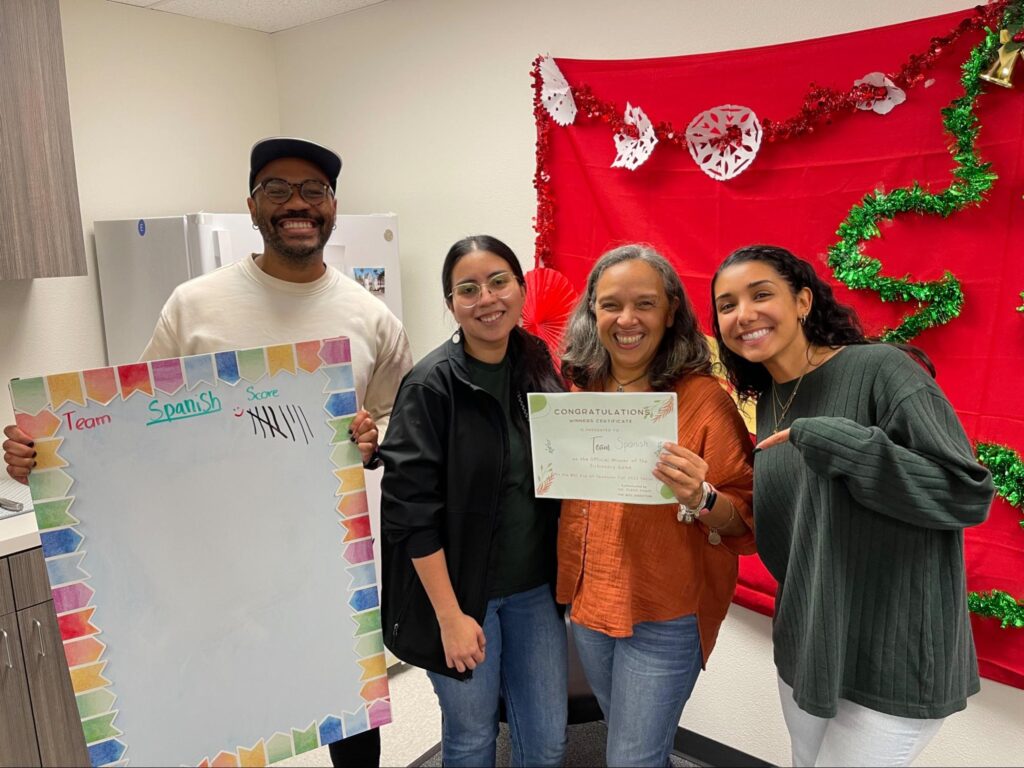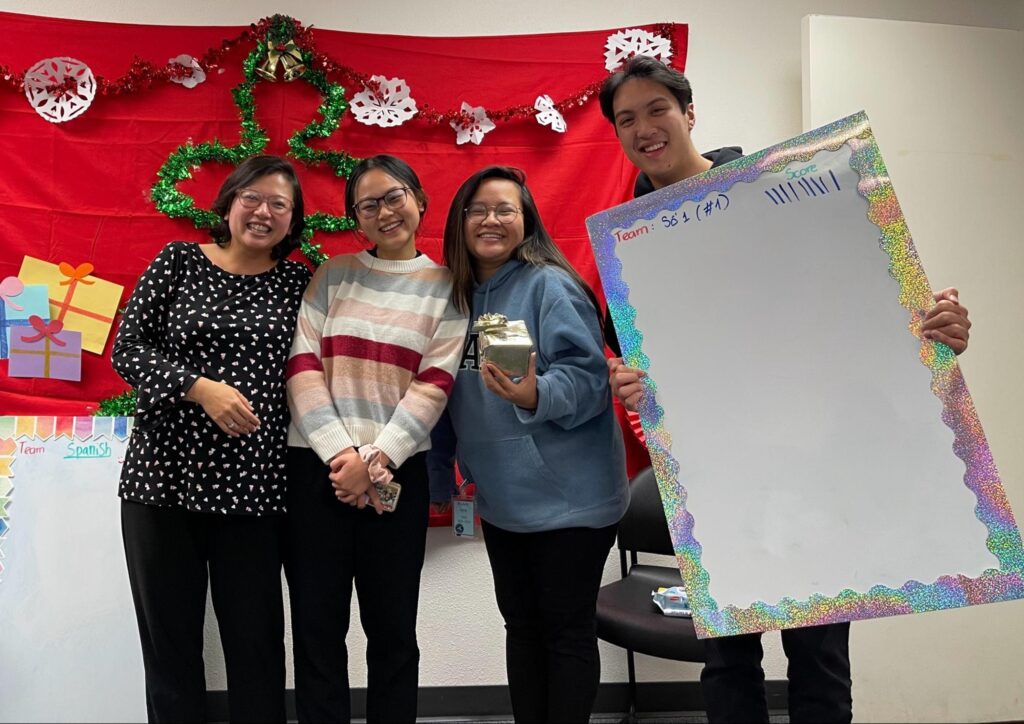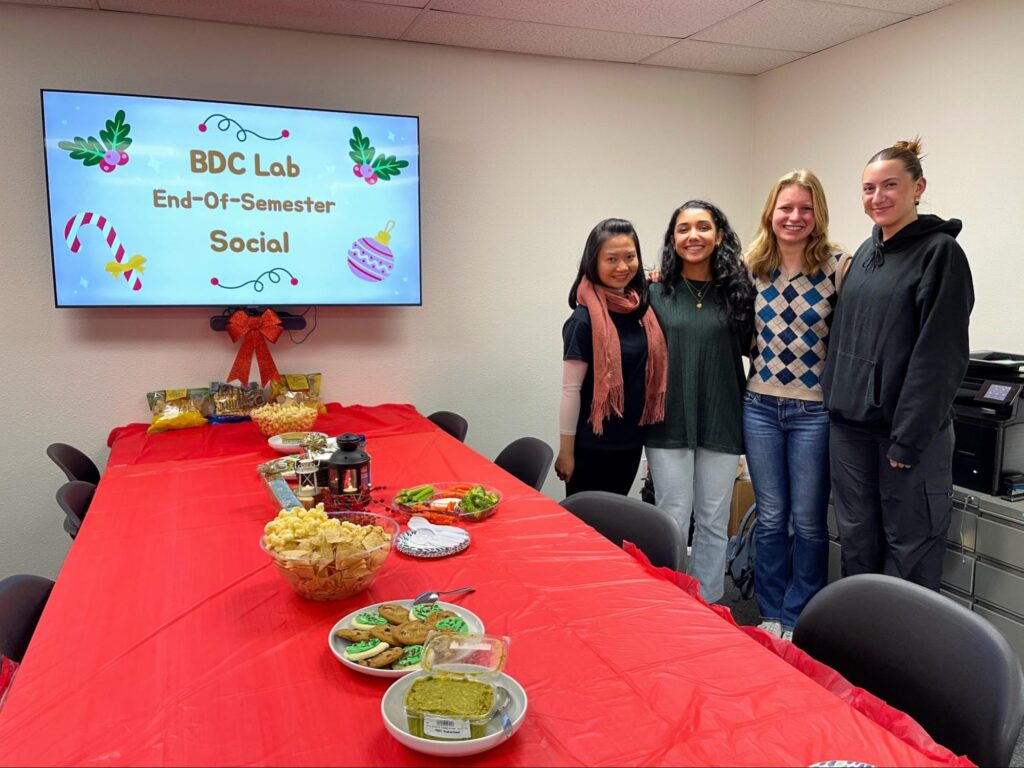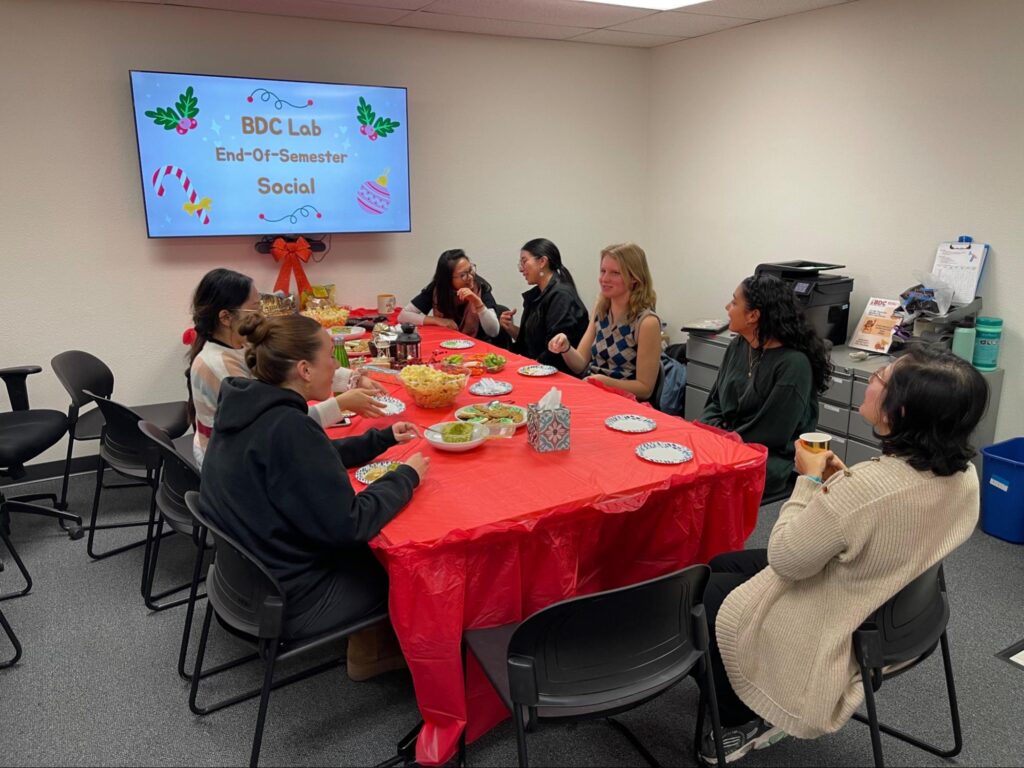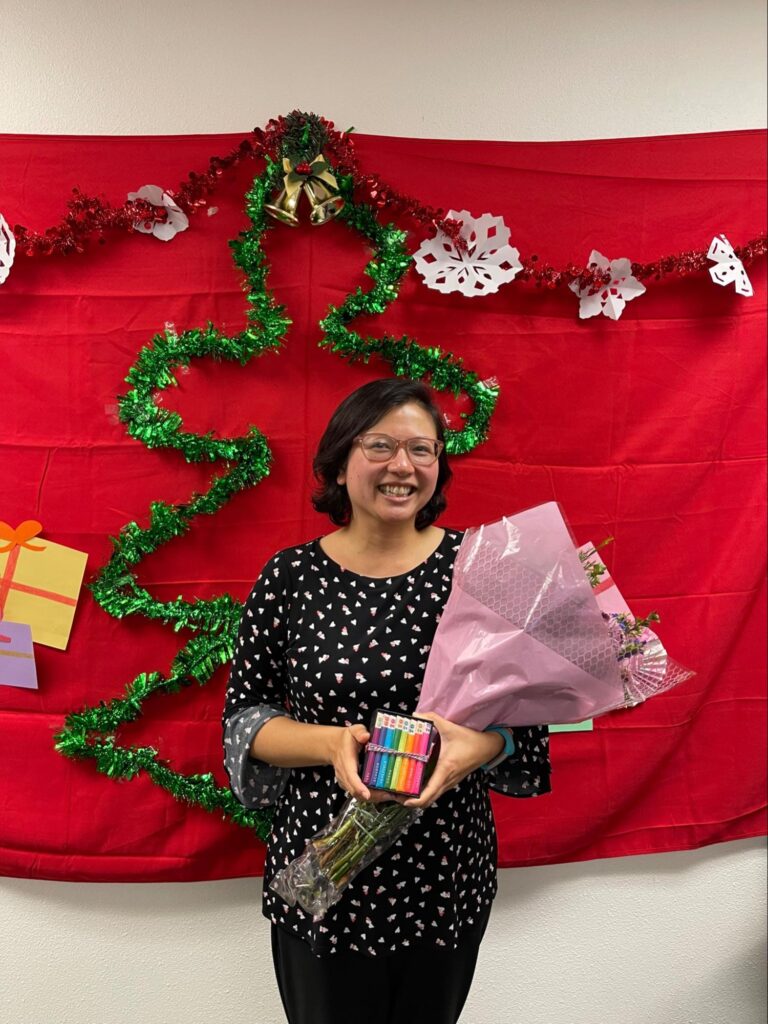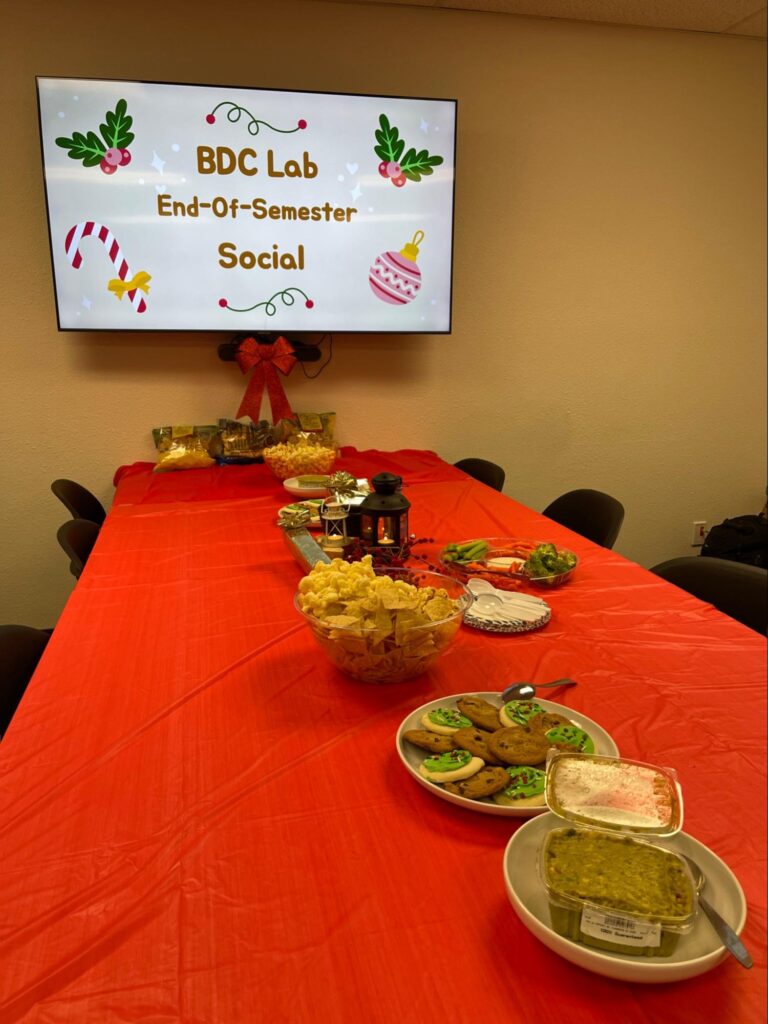 Labsgiving Social (November 2022)
To celebrate the Thanksgiving holiday and express our thankfulness for one another, we held a Labsgiving social at Dr. Pham's house. Delicious food and great conversations were shared by all in attendance, and it was nice to spend time together as the semester began to wrap up.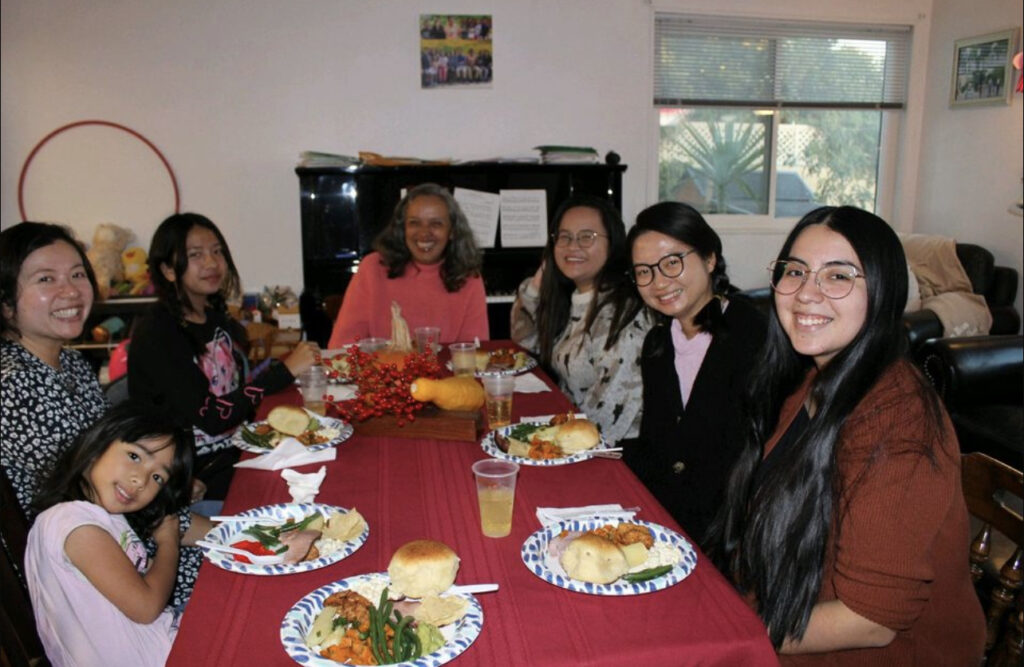 Mid-semester social (October 2022)
In the middle of our busy fall semester, we had a social to get to know each other better! We enjoyed ice cream sandwiches and thanks to our doctoral student, Sophie, we had the opportunity to bond through various games. We appreciated the opportunity to talk to lab members whom we may not interact with as much.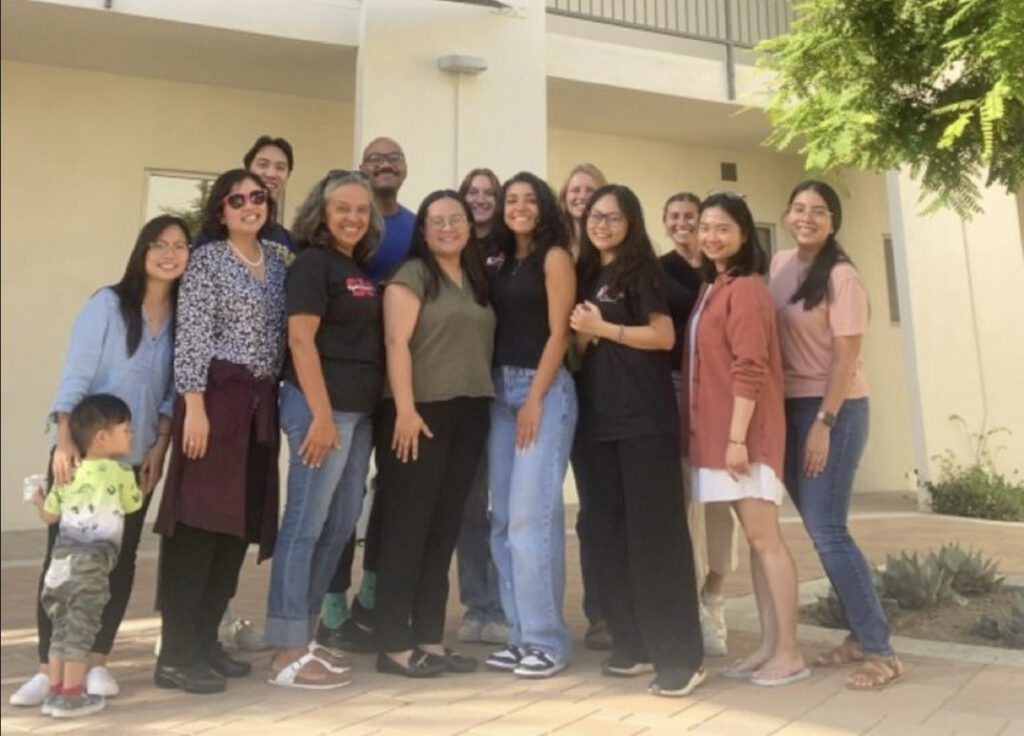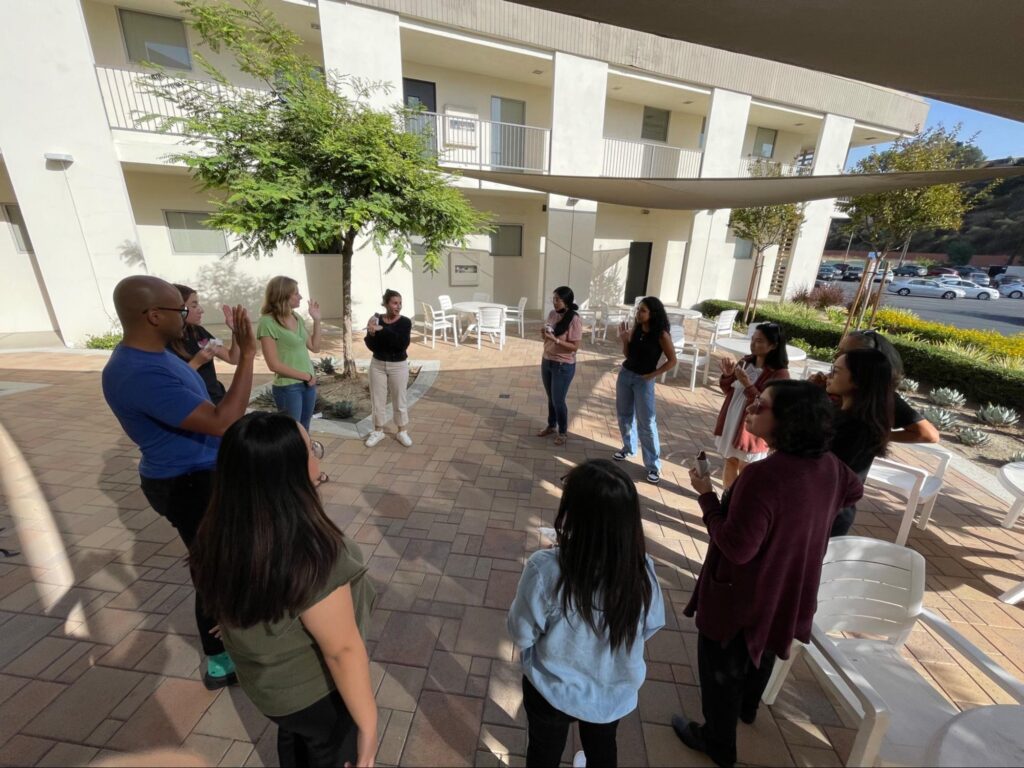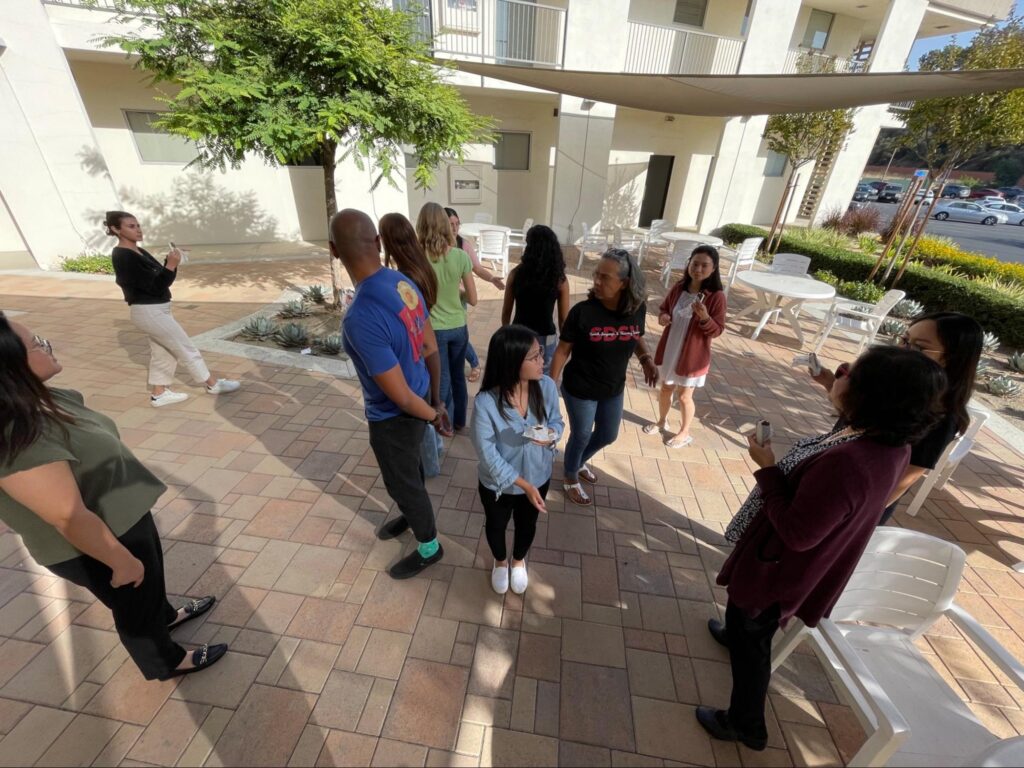 Celebrating Dr. Dam (August 2022)
At the end of summer, we got together to celebrate our doctoral student, Quynh, graduating from the SDSU-UCSD Joint Doctoral Program! This was a celebration of her many years of hard work in the program, as well as a thank you for her work in the lab thus far. We celebrated on campus at Eureka with lab members and a few special guests. Dr. Dam will now transition to becoming the associate director of the BDC lab, beginning in Fall 2022. Congratulations once again, Dr. Dam, and we wish you much success in your new role! We are so proud of you.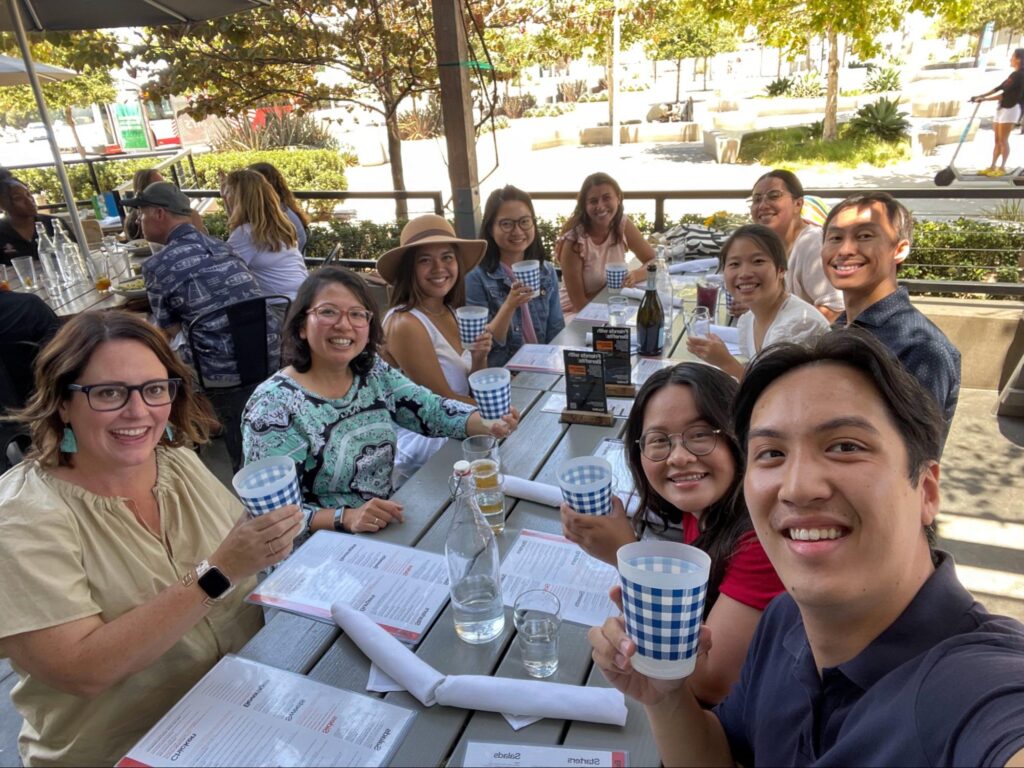 Summer social (July 2022)
With a successful summer semester of research underway and the excellent San Diego weather, we were due for another social! With Dr. Pham bringing treats and Dana bringing gifts, it was a fantastic time together in the sun.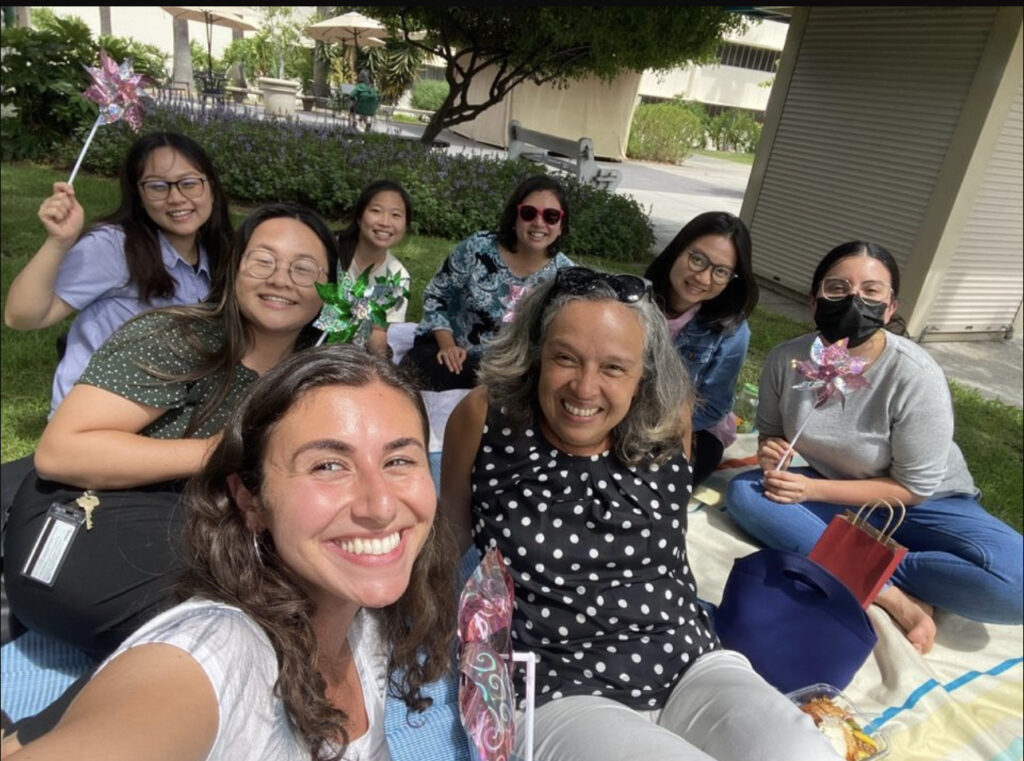 End of year social (May 2022)
To celebrate the end of another successful year in the lab and to say goodbye to our graduating lab members, we held a celebratory social at Dr. Pham's house! We had delicious food and dessert, and surprised our graduates with a customized cake with their faces on it. Our graduates received parting gifts from Dr. Pham, and we ended the night with "karaoke," courtesy of our RAs' live guitar playing. Congratulations to our 2022 BDC lab graduates!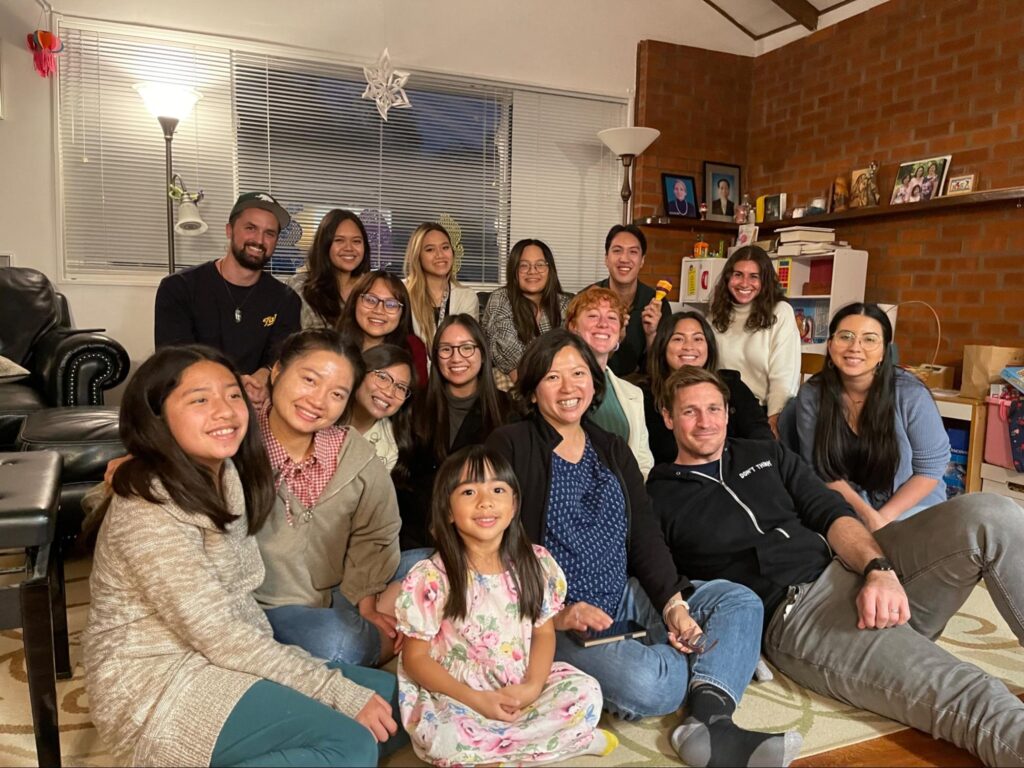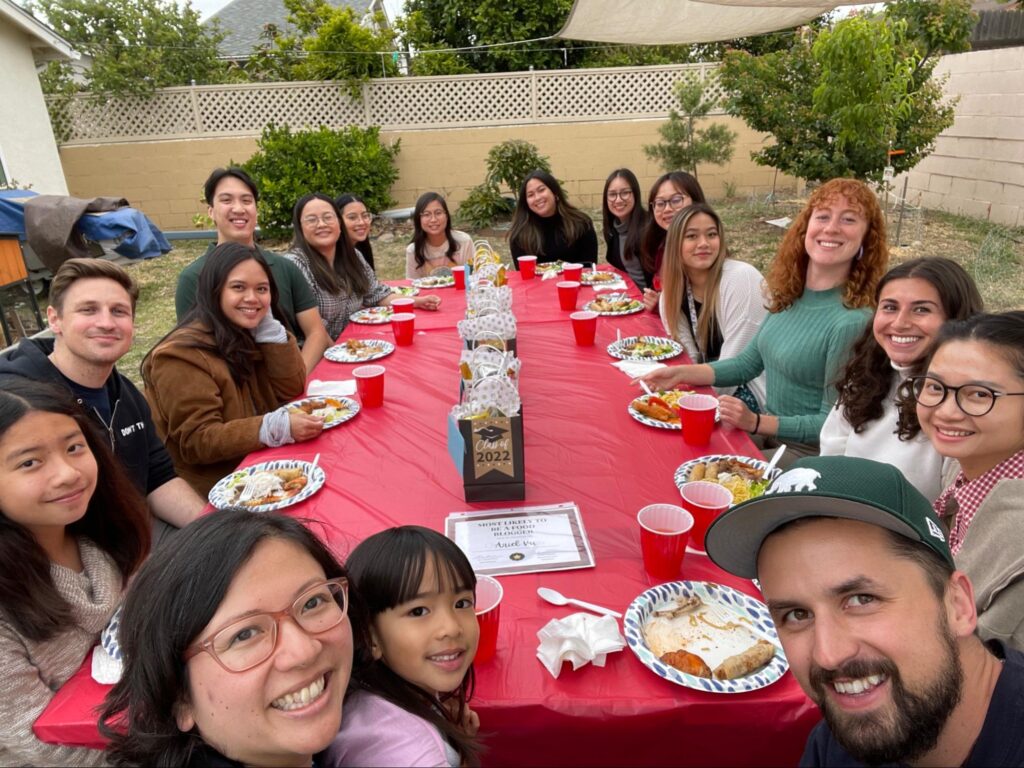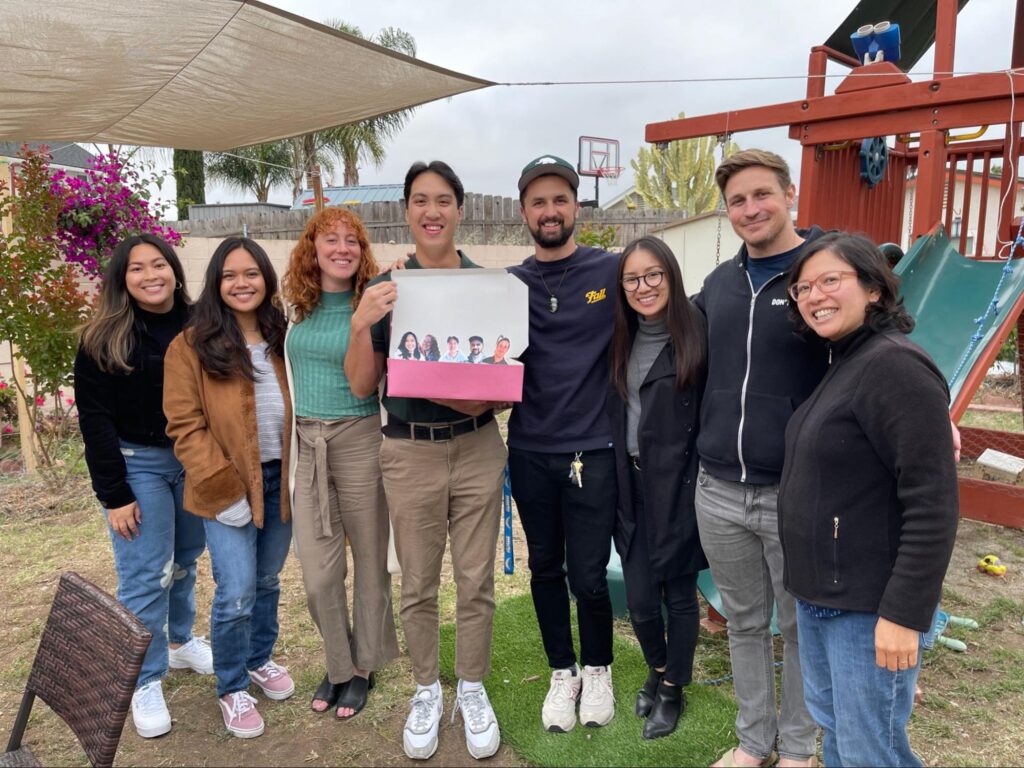 Spring social (March 2022)
Midway through the spring semester, we held a social as a time to get together and bond amid a busy time. We had Vietnamese sandwiches and refreshments as a treat, and caught up with each other about our lives and how we felt the semester was going. Overall, it was nice to pause for a few hours and spend time with everyone in the lab!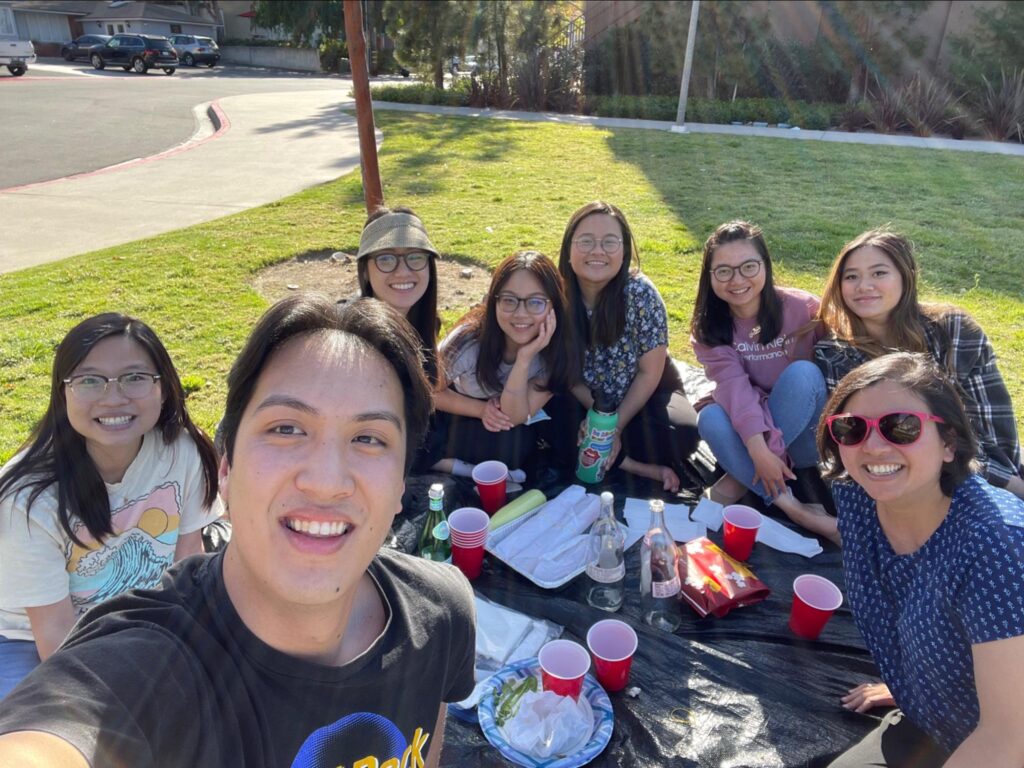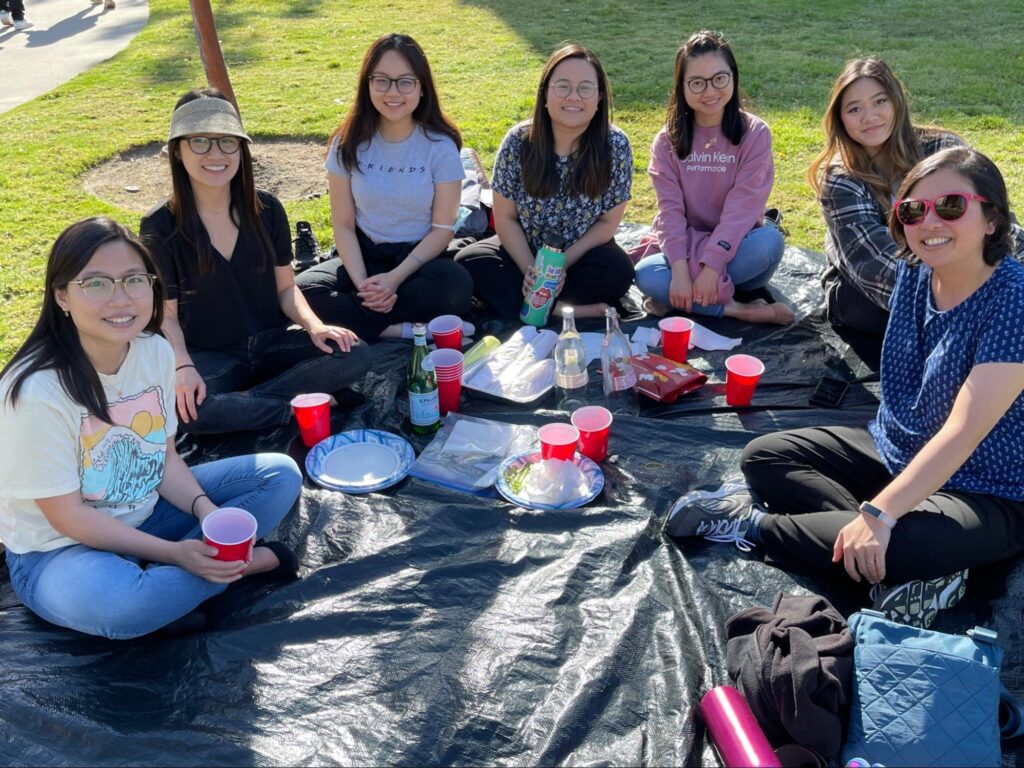 Labsgiving Social (November 2021)
Before Thanksgiving break, we held another social to celebrate the holiday and our thankfulness for each other in the lab! We enjoyed fall treats such as pumpkin pie and hot chocolate and did bonding activities such as talking about our favorite Thanksgiving foods and snacks. It was great to see everyone in the lab and update each other about how we were doing in the semester!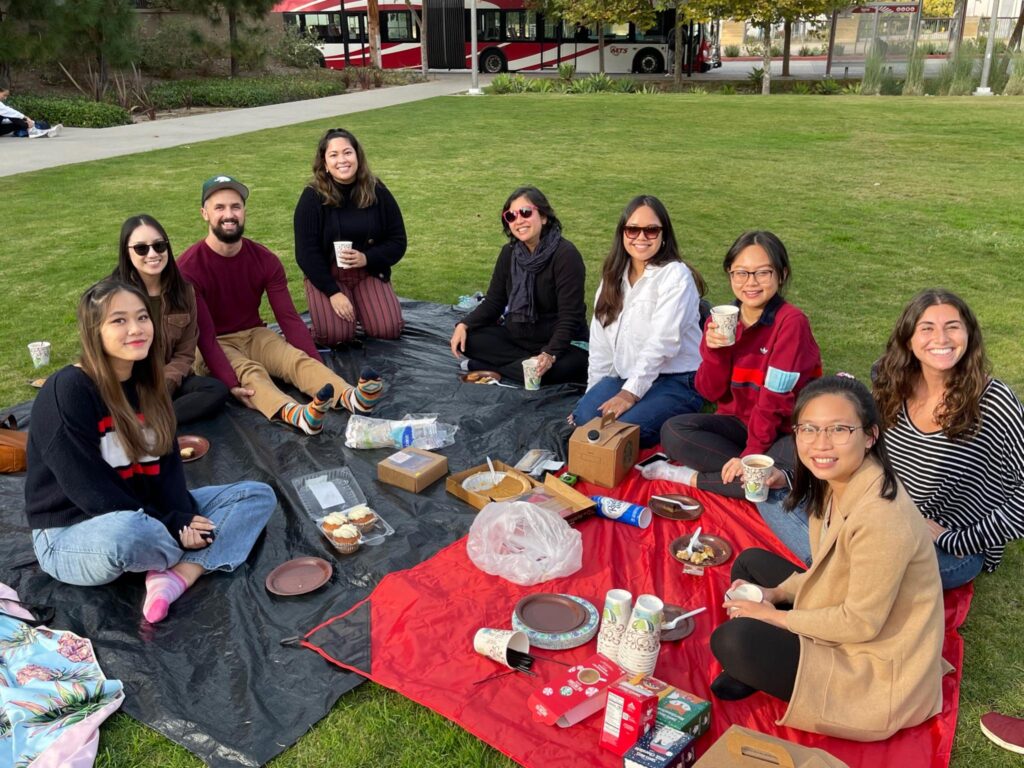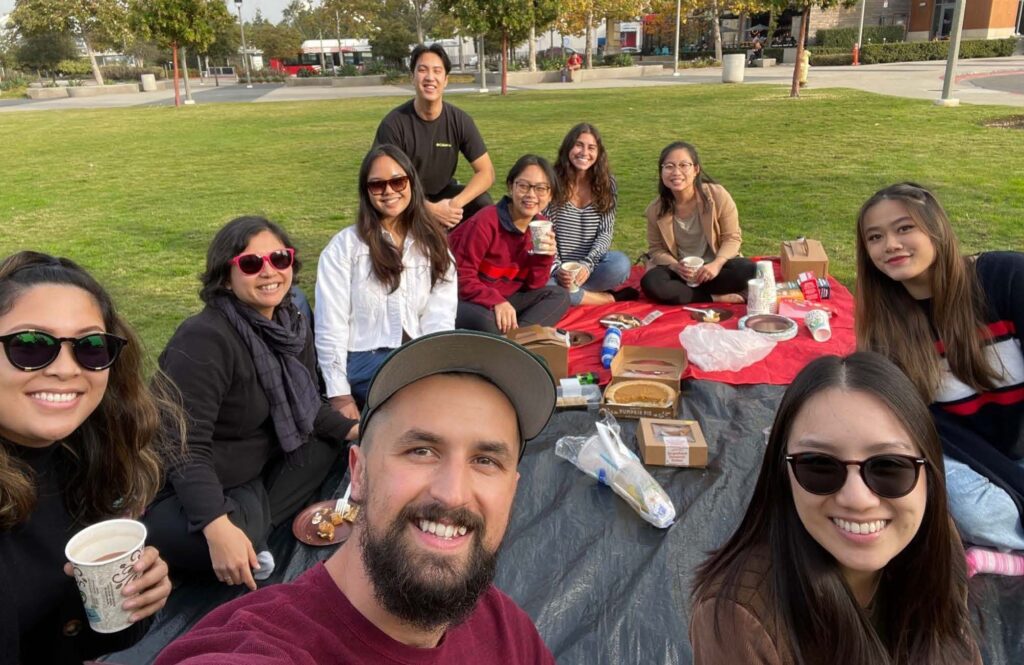 Lab Social ​(October 2021)
In early October, the BDC Lab had its first social of the fall semester! We had a great time outside on the Campus Green and got to know each other as a lab (and some of us even met each other for the first time in-person!). The social was picnic-themed and we got to enjoy small snacks together while chatting about our semester, adjusting back to campus, and giving each other advice. It was such a fun social event and we hope to have another one soon!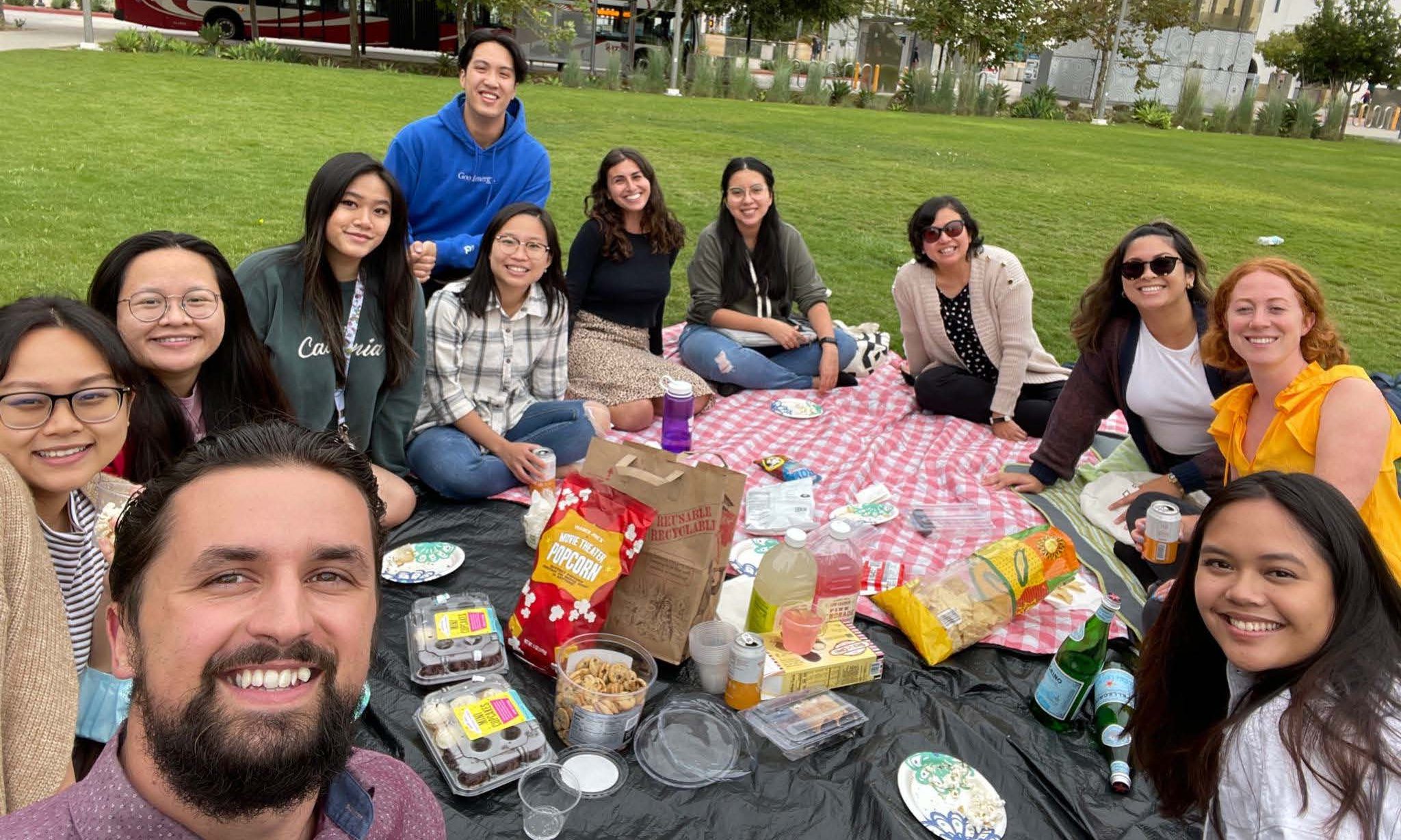 Virtual Lab Social ​(September 2020)
We held our first virtual lab social a month into the semester, and thanks to the group effort of Quynh and the Spanish vocational group, it was an hour of fun bonding and laughs with each other. We shared the stories and meanings behind each other's names and played a song guessing game. Looking forward to the next one!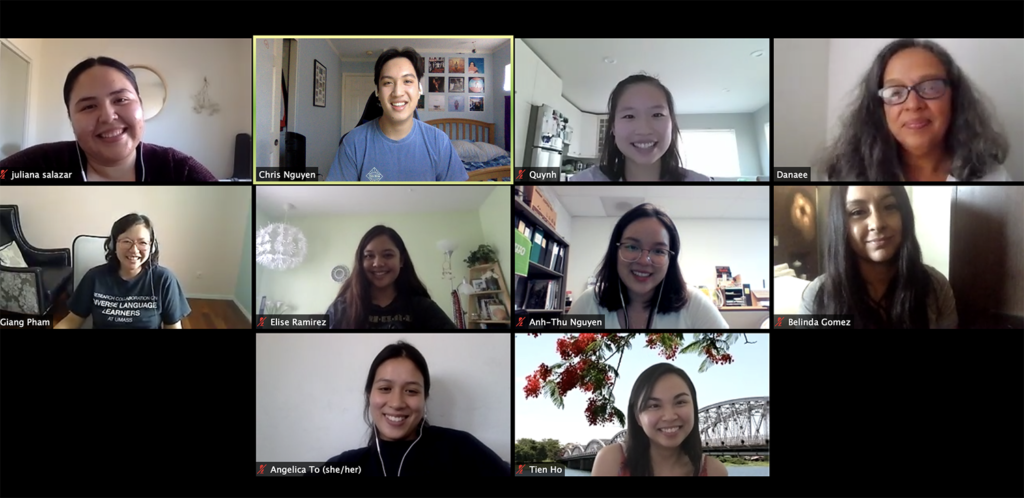 Post-SRS Lab Celebration (March 2020)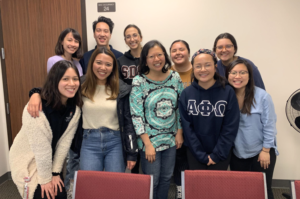 Fall 2019 Friendsgiving
Fall 2019 Lab Potluck and Team Building Activity
Spring 2019 Lab Social at CREAM
Campus Tour and Lunch with International Guests
In November of 2017, the BDC lab hosted Dr. Sharynne McLeod and PhD Student Ben Pham from Charles Sturt University of Australia. With such a beautiful campus here at San Diego State, we thought we would give our international guests a historical tour of the prominent buildings. We started at the Speech, Language, and Hearing Sciences building and moved towards the Malcolm A. Love Library, the Conrad Prebys Aztec Student Union, Hepner Hall, the Turtle Pond, and lastly, our 100 Years, 100 Stones Monument. With so much to be proud of as Aztecs, we knew that McLeod and Pham would feel our pride as we spoke about the school.
Afterwards, the BDC lab ate lunch at Eureka, the new restaurant in the South Campus building. It was a beautiful day so we were able to sit outside to enjoy what truly makes San Diego spectacular – our consistently great weather, even in November! During our meal, it was quite humorous to hear what our Australian guests thought about the food. While sharing plates of fried mac and cheese balls, lollipop corn dogs, fried chicken sliders, crispy glazed brussels sprouts, and more, they simply stated that this meal was "very American!" at which we all laughed because of how true that statement was. Being able to sit down and eat together allowed for an open and casual dialogue between everyone. It was a fantastic way to get to know our guests beyond their work.
It was an honor for the BDC Lab to host these distinguished guests in San Diego, and we are grateful for the joyful memories.